Turbochargers: How to Select and Install the Right Turbo System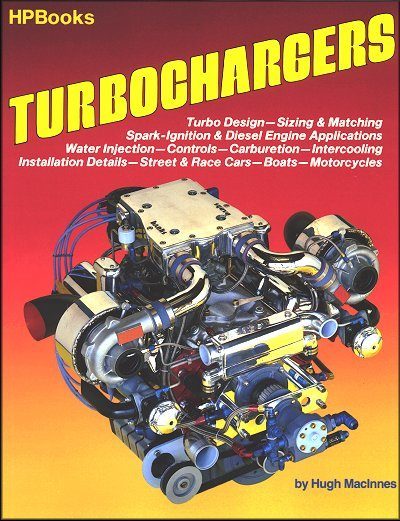 Why Buy From Us?
Free Shipping
Veteran Owned
Secure Shopping
Satisfaction Guaranteed
Item Description
The Turbochargers how-to book, written by Hugh Macinnes, will show you how to select and install the correct turbocharger for big or small horse-power gains. If you want more power, a turbo may be the solution you are looking for and this book will definitely help you.
This book also covers turbo design, sizing and matching. Controls, carburetion, exhaust, ignition, intercooling, marine and high-altitude applications.
And unlike other DIY turbo guides, this one covers much more than just car engines. You'll find information on truck, diesel, motorcycle and marine applications, to name a few.
The Turbochargers how-to guide is the most comprehensive turbocharger book available, and you will also find information related to turbo suppliers and kit-maker addresses.
If you want to turbocharge your motor, this is the guide you need!
Subject:
Automotive turbochargers, design, application, installation and more. Cars, trucks, boats, motorcycles, etc.
ISBN-10: 0895861356 | ISBN-13: 9780895861351 | HPBooks 49
Specifications
Publisher: HP Books
Author: Hugh Macinnes
Pages: 160 - Over 200 b&w photos and illustrations
Binding: Paperback - 8.5 x 11 inches
ISBN: 978-0-89586-135-1
Table of Contents
TABLE of CONTENTS:
Introduction
Supercharging and turbocharging
Turbocharger design
Choosing the engine
Choosing the turbocharger
Diesel
Carburetion and fuel injection
Ignition
Exhaust
Lubrication
Controls
Intercooling
Marine engines
Two-stroke engines
High-altitude turbocharging
Installation do's, don'ts and maybe's
Tractor pulling
Maintenance
Kits and where to buy them
Exhaust emissions
Water injection
Motorcycles
Turbocharger failure analysis
Installation drawings
Questions & Answers about Turbochargers
Questions & Answers about Turbochargers
Ask a question about Turbochargers.
Turbochargers: How to Select and Install the Right Turbo System
Description

Specifications

Table of Contents

Questions & Answers

Customer Reviews