1969 Fisher Body Service Manual - For All Body Styles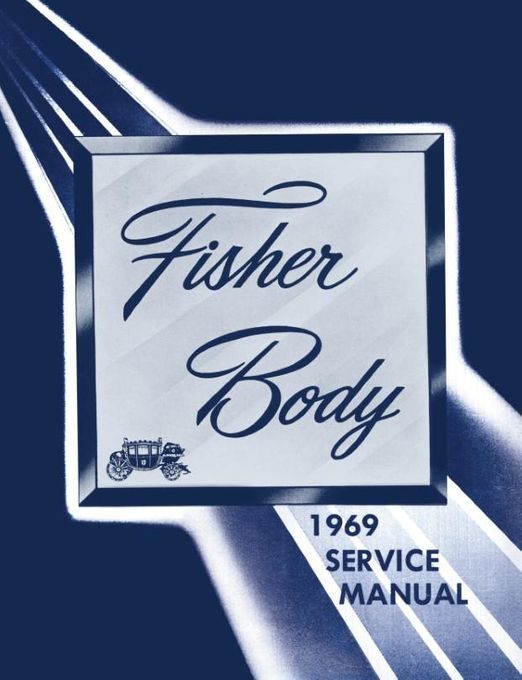 Why Buy From Us?
Free Shipping
Veteran Owned
Secure Shopping
Satisfaction Guaranteed
Item Description
This factory service & construction manual reprint covers 1969 Fisher Body Style models including Chevy, Pontiac, Olds, Buick, Cadillac, and GM/Pontiac/Acadian/Beaumont of Canada. Checking in at over 700 pages, you know this reproduction manual is comprehensive. Sure, your Chassis shop manual is a life-saver when it comes to the mechanical components of your classic vehicle, but what about all of the body information? Have no fear...we have it here! In 1969, Fisher body was once again responsible for taking all of those sleek and stylish designs off of the drafting boards and making them into realities. Luckily, the body components, adjustments, instructions, etc. made their way into a factory-written manual, too. What's inside? Well, beyond general information, you'll also find specifications and instructions regarding: lubrication, underbody, stationary glass, front end, doors, rear quarters, rear compartment lid, tail gate, trim cleaning, headlining, roof cover, folding top, door, quarter and shelf trim, seats, electrical and exterior moldings.
You'll love the vast amount and variety of visual aids packed into this guide. This 1969 Fisher Body Service Manual has loads of illustrations, tables, black and white photographs and more. It has the knowledge to help you find the confidence to knock-out that project list you have for your beloved General Motors vehicle.
1969 FISHER BODY MODELS COVERED:

Buick: Electra, GS 350, GS 400, LeSabre, Riviera, Skylark, Special, Sportwagon, Wildcat
Cadillac: Calais, Commercial Chassis, DeVille, Eldorado, Fleetwood,
Chevrolet: Bel Air, Biscayne, Blazer Truck, Brookwood, Camaro, Caprice, Chevelle, Corvair, Corvette, El Camino Truck, Estate, Impala, Kingswood, Nova, Townsman
Oldsmobile: 442, 98, Cutlass, Cutlass Supreme, Delta 88, F85, Toronado, Vista Cruiser
Pontiac: Acadian, Beaumont, Bonneville, Catalina, Executive, Firebird, Grand Prix, GTO, Laurentian, LeMans, Parisienne, Strato-Chief, Tempest
This manual is perfect for the restorer, or anyone working on one of these vehicles. Clear illustrations show exploded views, as well as component details and more. It contains essential removal, installation, adjustment and maintenance procedures for Fisher Body styles.
Subject:
DETAILED OEM Service, Repair and Rebuild procedures for 1969 Fisher Body models.
| OEM Part Number: 8700351
Specifications
Publisher: Detroit Iron Publishing
Author: Fisher Body Division
Pages: 704 - Hundreds of b&w illustrations
Binding: Paperback - 8.5 x 11 x 1 inches
Years: 1969
Sample Pages:
Below: 1969 Fisher Body Shop Manual Sample Page - Folding Top Section
Questions & Answers about 1969 Fisher Body Service Manual - For All Body Styles
Questions & Answers about 1969 Fisher Body Service Manual - For All Body Styles
Ask a question about 1969 Fisher Body Service Manual - For All Body Styles.
Customer Reviews
REVIEWS
Richard Edwards
verified customer
December 21, 2020
1969 Fisher Body Service Manual - For All Body Styles
Description

Specifications

Table of Contents

Questions & Answers

Customer Reviews