1964 Plymouth Shop Manual - Licensed OEM Reproduction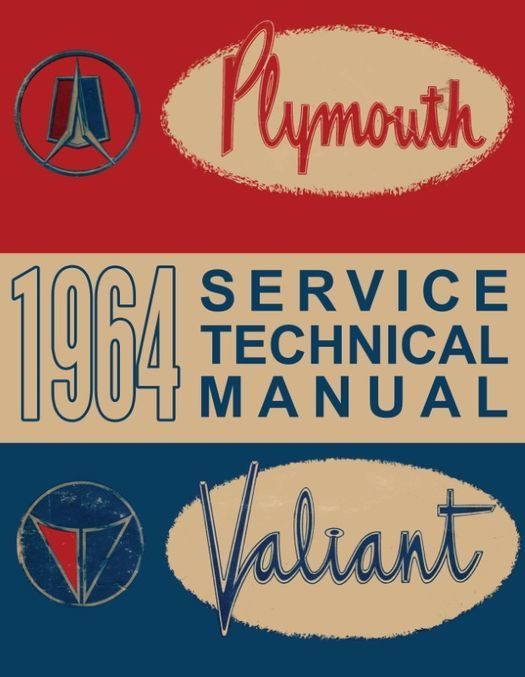 Why Buy From Us?
Free Shipping
Veteran Owned
Secure Shopping
Satisfaction Guaranteed
Item Description
This OEM 1964 Plymouth Shop Manual is a high-quality authorized licensed reproduction of the original shop manual published by Plymouth Division. When the time comes to take on all of those projects for your 1964 Plymouth, this service manual is the first tool you'll want to grab. It will give you an introduction and general specifications before moving on to such topics as: lubrication and maintenance, accessories (radios, heaters and mirrors), front suspension, rear axle, brakes, clutch, cooling system, electrical and instruments, engine-engine oiling system, exhaust system, fuel system (pump, carburetor and tank), propeller shaft and universal joints, springs and shock absorbers, steering (manual, power, pumps and linkage), transmission (torque converter), wheels, bearings and tires, body and sheet metal and air conditioning.
Don't let maintenance and repair projects for your 1964 Plymouth put you into a fury, (unless it's a Plymouth Fury!). This guide walks you through projects, big, small and everything in between. You'll find comprehensive text has been conveniently paired with a large number and variety of visual aids, such as black and white photographs, tables, diagrams and exploded views to give you the knowledge and confidence to get the jobs done accurately and efficiently.
MODELS COVERED:

1964 Plymouth Barracuda - ONLY if you have the 12 page Barracuda supplement for only unique differences between it and other '64 models
1964 Plymouth Belvedere
1964 Plymouth Fury
1964 Plymouth Fury Sport
1964 Plymouth Savoy
1964 Plymouth Valiant 200
1964 Plymouth Valiant
1964 Plymouth Valiant Signet
NOTE: For additional information regarding the 273 cubic-inch V8, please see our: 1964 V8 (273 ci) Valiant, Dart, Barracuda, Master Technician's Service Reference Book, which can be found by clicking here...1964 V8 (273 ci) Valiant, Dart, Barracuda Service Reference Book.
This factory-written shop manual is perfect for service, repairs, restoration, and rebuild projects. Clear illustrations and photos show exploded views, as well as component details, plus specifications on engine data, engine torque, carburetion and more. Why use anything less than this newly printed and packaged version of the same manual provided by the manufacturer to their mechanics back when gas was about 30 cents per gallon, Beatlemania shifted into high gear and these stylish Plymouth models were enticing buyers with their new car smells?
Subject:
1964 Plymouth Shop Manual - Includes Detailed Procedures and Instructions.
| OEM Part Number: 81-570-4450
Specifications
Publisher: Plymouth Division
Pages: 290 - Hundreds of b&w illustrations
Binding: Paperback - 8.5 x 11 inches
Years: 1964
Table of Contents
Table of Contents
Introduction
Lubrication and Maintenance
Suspension
Differential and Driveline
Brakes
Clutch
Cooling System
Battery/Starting/Charging/Ignition
Lighing Systems
Instrument Panel and Guages
Electrical - All
Wiring Diagrams
Engine Mechanical
Exhaust System/Intake Manifold
Frame and Bumpers
Fuel System
Steering
Transmission and Transfer Case
Wheels and Tires
Body - Interior and Exterior
Heating and Air Conditioning
Emission Control Systems
Questions & Answers about 1964 Plymouth Shop Manual
Questions & Answers about 1964 Plymouth Shop Manual
Ask a question about 1964 Plymouth Shop Manual.
Customer Reviews
REVIEWS
jerry fortenberry
verified customer
January 28, 2019
1964 Plymouth Shop Manual - Licensed OEM Reproduction
Description

Specifications

Table of Contents

Questions & Answers

Customer Reviews