Farm Tractors Collector Series 1916-1925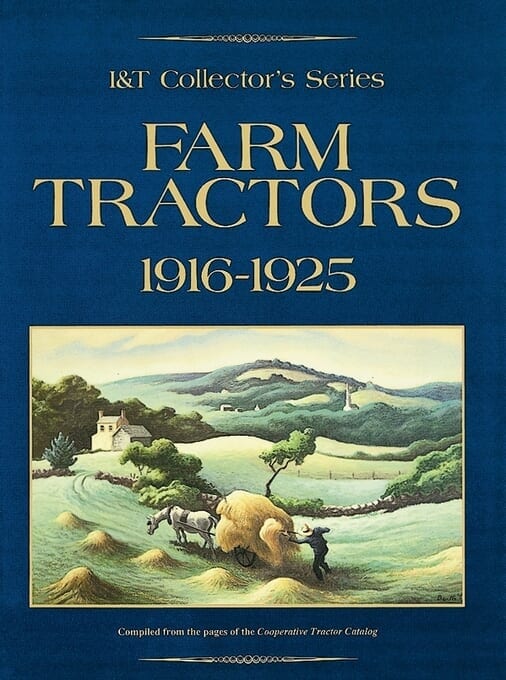 Why Buy From Us?
Free Shipping
Veteran Owned
Secure Shopping
Satisfaction Guaranteed
Item Description
Journey back to the development of the farm tractor with the second in a series of historical books from Intertec Publishing. The IandT Collector Series ? Farm Tractors, 1916-1925 covers the early developmental years of farm tractor evolution. This historical collection of tractors details virtually all models introduced during the 10 years between 1916 and 1925.
Hundreds of drawings and photos, early advertisements and detailed specs are included to provide a comprehensive source of tractor information. Each chapter covers one year and often contains a summary of events and specific manufacturer information significant to that year. This book also includes an alphabetical listing of early advertisements and an index by manufacturer and model.
The material for this volume is derived from the Cooperative Tractor Catalogs, early directories of the Implement and Hardware Trade Journal, and Implement and Tractor, early and later names of the leadinbg trade magazine for the farm equipment industry.
Includes Acme Harvesting Machine, Advance-Rumely Thresher Co., Allis-Chalmers, American Tractor, Aultman and Taylor, Bates Machine and Tractor, Buckeye Mfg. Co., Bull Dog Tractor, J.I. Case, Caterpillar, Dart Truck and Tractor, Deere and Co., Elgin Tractor, Frick, Franklin, General Motors, Hollis, Independent, International, Kardell, Lenox Motor Car, Lion Tractor, Moline Plow Co., National, Peoria, Pope, Samson Iron Works, Sexton, Toro, Waite, Wizard, Zelle, and many more.
The perfect gift for the farm tractor owner, enthusiast, collector or restorer.

Subject: Farm Tractors. 1916, 1917, 1918, 1919, 1920, 1921, 1922, 1923, 1924, 1925.
Specifications
Publisher: I&T - Clymer Series / Haynes Manuals
Pages: 432 - Hundreds of b&w photos and illustrations
Binding: Hardcover - 8.75 x 11.25 inches
ISBN: 978-0-87288-480-9
Years: 1916 - 1925
Questions & Answers about Farm Tractors Collector Series 1916-1925
Questions & Answers about Farm Tractors Collector Series 1916-1925
Ask a question about Farm Tractors Collector Series 1916-1925.
Farm Tractors Collector Series 1916-1925
Description

Specifications

Table of Contents

Questions & Answers

Customer Reviews