How To Ride a Motorcycle: A Rider's Guide to Strategy, Safety, and Skill Development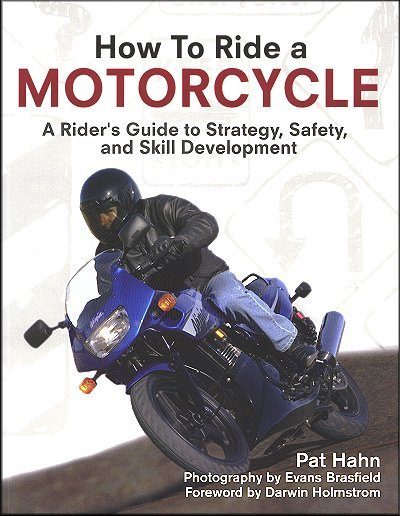 Why Buy From Us?
Free Shipping
Veteran Owned
Secure Shopping
Satisfaction Guaranteed
Item Description
Skilled motorcycling is a lifelong pursuit. Learning the correct procedures and fundamentals will equip you with everything you'll need to grow into a safe and skilled rider.
In How To Ride a Motorcycle, motorcycle safety expert Pat Hahn guides the beginning rider from the important first steps of choosing a motorcycle and safety gear to mental preparations to basic and intermediate riding skills. From licensing and training to street strategies and risk management, the everyday challenges and rewards of motorcycling are made clear.
With a lifetime of riding experience and a wealth of statistical and technical information, Hahn debunks many of the common myths about motorcycling with well-researched information and a sense of humor.
How To Ride a Motorcycle will surely be an essential first step for beginning riders.
Specifications
Publisher: Motorbooks
Author: Pat Hahn, Darwin Holmstrom (foreword), Evans Brasfield (photos)
Pages: 144 - Over 140 color photos
Binding: Paperback - 8.25 x 10.5 inches
ISBN: 978-0-7603-2114-0
Table of Contents
Table of Contents Foreword | Introduction | Getting prepared | Getting started | Getting acquainted | Getting skilled | Getting familiar | Getting better | Getting involved
Questions & Answers about How To Ride a Motorcycle
Questions & Answers about How To Ride a Motorcycle
Ask a question about How To Ride a Motorcycle.
You May Also Like

How To Ride a Motorcycle: A Rider's Guide to Strategy, Safety, and Skill Development
Description

Specifications

Table of Contents

Questions & Answers

Customer Reviews